Sale!
Anti-Dark Spots Cleansing Gel
Sale!
Highly effective cleansing gel with a creamy texture.
• Gently cleanses and removes makeup.
• Brightens and lightens, unifying skin tone.
• Shields the skin from urban pollution.
• Gentle exfoliation.
• Leaves skin soft and comfortable.
Dermatologically tested.
In stock
Estimated delivery:
2 - 5 days
Application:
Use it day and night. Lather in the palm of the hand with water and massage into the face, neck and décolletage. Rinse away with lukewarm water.
Ingredients:

Organic rice extract from Korea
Antioxidant and antiageing properties. Increases skin density and elasticity.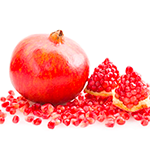 Sustainable pomegranate extract
Powerful skin renewal and regeneration with a gentle exfoliation effect.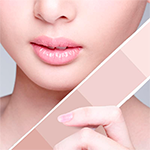 Niacinamide (Vitamin B3)
Lightens and brightens while eliminating impurities from the skin, improving its texture. Promote smooth, even skin and minimize the appearance of pores. It helps to refine skin tone for a brighter, healthier-looking complexion.
Pronalen Bio-Protect™
A combination of natural extracts (ginseng, wheat, apple and peach) which counteract the damaging effects of environmental toxins (heavy metals, gases, tobacco smoke) and UV radiation.
Exopolysaccharide Marine
Blocks the melanosomes from reaching the outer layers of the epidermis. It combats dark spots caused by pollution.